Posted on
By Replenish Refillery & Gift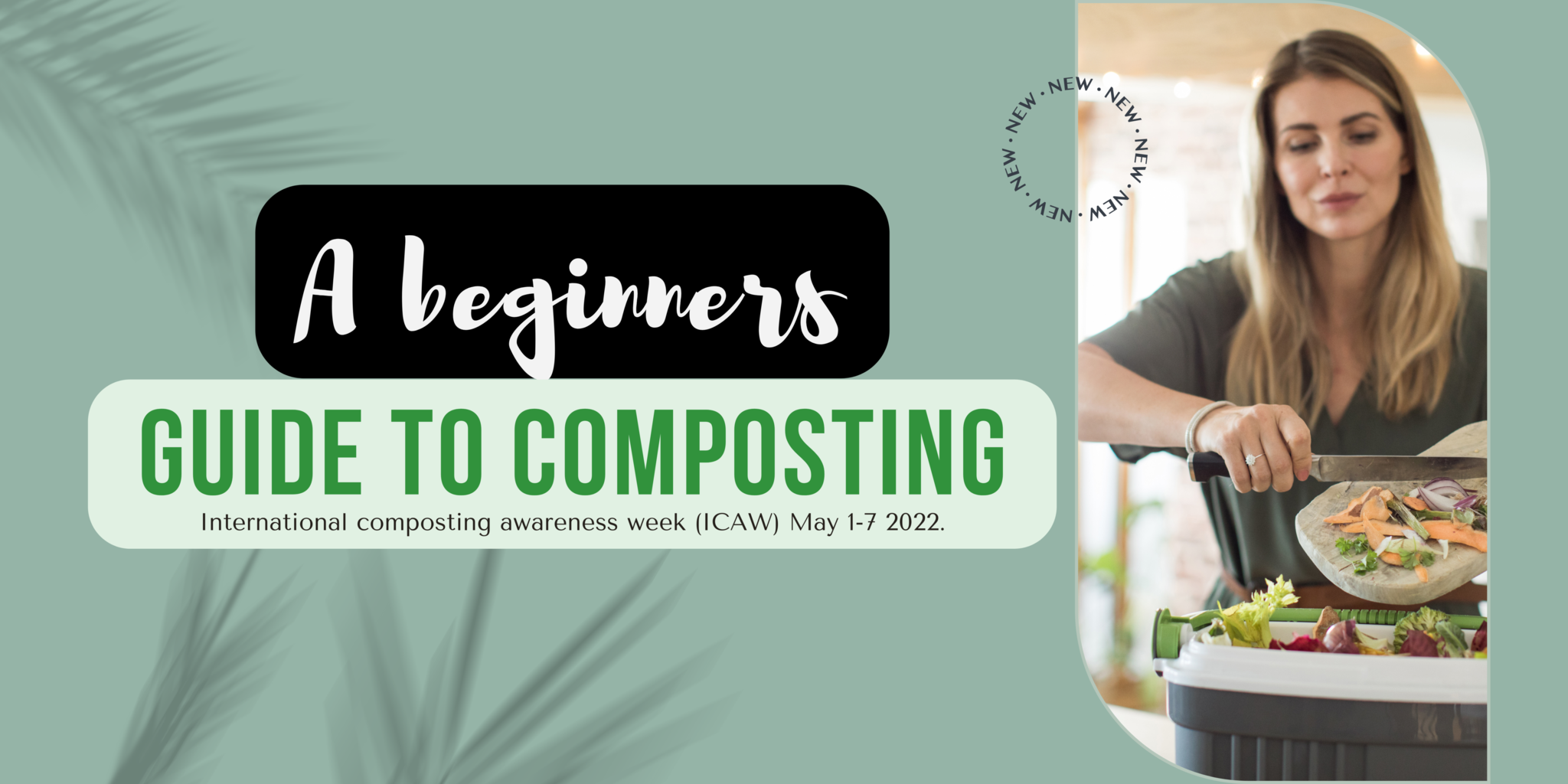 Did you know that the first week of May is International Compost Awareness Week? That's right! The entire week is dedicated to promoting and educating the world about the wonderful benefits of composting. The initiative started in Canada in 1995 and is now celebrated in many countries throughout the world.
During the awareness week, thousands of volunteers around the world hold educational activities to promote waste prevention and get the word out about the importance of recycling organics for the sustainability of our planet.
This year's theme is "S.O.S.: Save Our Soil, Save Ourselves" with the message that if we save our soils, we can help save ourselves and future generations.
But what is composting? Why is it important? And why should you start?
We have all the answers for you! Let's start with the basics.
What is composting?
Composting is nature's way of recycling. It involves the breakdown of organic materials such as food scraps, yard cuttings and other organic waste to create fertilizer. 
Composting has gained popularity with the recent gardening boom, but the practice is not just for avid gardeners or rural farmers, it's for everyone – even city dwellers.
Here are the benefits of composting for the environment and our communities.
Reduces the impact of food waste
The carbon footprint of U.S. food waste is greater than that of the airline industry. It's estimated that Americans waste 103 million tons of food every year - that's 30–40 percent of the food supply. 
Most food waste ends up in landfills where it emits methane, a greenhouse gas 28 times as potent as CO2.
Besides cutting food waste, composting is a great way to lower your footprint as it keeps the carbon out of the atmosphere.
Good for the soil
Soil loves compost! It's chock full of nutrients such as nitrogen, phosphorus, and potassium which improve the structure of the soil and balance PH levels. It also adds vital microorganisms, such as bacteria, fungi, and protozoa which aerate the soil.
Saves landfills
According to the Environmental Protection Agency, food waste takes up more space in landfills than any other material. Where will it go when the landfills are full?
Composting can help divert millions of waste from landfill and stop them from piling up.
Minimizes the need for chemical fertilizers and pesticides
It's well-known that the chemical soil additives wreak havoc on the environment and have adverse effects on human health. Compost is made of natural materials, which means it's better for the environment and safe for anyone who comes into contact.
Composting For Beginners
Composting is not as complicated as you think; you can do it easily no matter where you live.
Here are some methods you can use at home.
Types of Composting
Compost pile method
If you have a backyard, creating a compost pile can be a great, low-maintenance option.  
Choose an open level area, at least 3 square feet and fence it with chicken wire to keep off the raccoons.
 Then lay twigs or straws on the base to ensure aeration.
Alternatively, you can make a DIY compost pile with wooden pallets.
Vermicomposting or worm composting
No outdoor space? Worm composting can work for you. All you need is a tray-based composter, moist bedding, a can of red worms, and food scraps. 
It will take your worms 6-8 weeks to harvest some compost.
 Check out this in-depth guide for more information.
Compost bin method
If you are squeamish about worms, try the bin method. We stock multiple bins inside of our Refillery Shop!
Composting programs
Many cities have municipal composting programs similar to recycling.
Unfortunately, our home, Reno, Nevada doesn't have a municipally sponsored program but that doesn't mean you're S.O.L.  There are businesses that can provide the service. We recommend Down To Earth Composting - they collect food waste from customers in the southwest, downtown, midtown, and university neighborhoods of Reno, and return the soil produced from the compost twice a year!
What Things can you Compost?
Once you've figured out a composting method that works for your lifestyle, here's a list of the things you can toss inside.
Fruits and vegetable peels

Eggshells

Coffee grounds and filters

Tea bags

Paper products (paper towels, cardboard, and newspaper)

Yard trimmings

Grass clippings

Leaves

Sawdust

Cotton and Wool 

Fireplace ashes
Things NOT to compost 
Dairy products

Meat products

Sea food products

Grease/oils

Pet waste

Plastic wrap/tin foil

Glass

Metal

Black walnut trees and leaves
What to Do With Your Compost
After harvesting your black gold, what should you do with it? Here are a few ideas:
Use it in your garden or planters to give your plants a boost.

Gift some to your neighbors, family and friends for gardening.

Donate it to local farms, schools or community gardens in your area.
Wrapping up
If you've been taking steps toward a more eco-friendly lifestyle by cutting down on your waste and incorporating zero waste products like those from Replenish Refillery & Gift, then composting is just another fantastic thing you can do for the planet.
We hope these composting tips will inspire you to start as we observe International Compost Awareness Week.