Posted on
By Replenish Refillery & Gift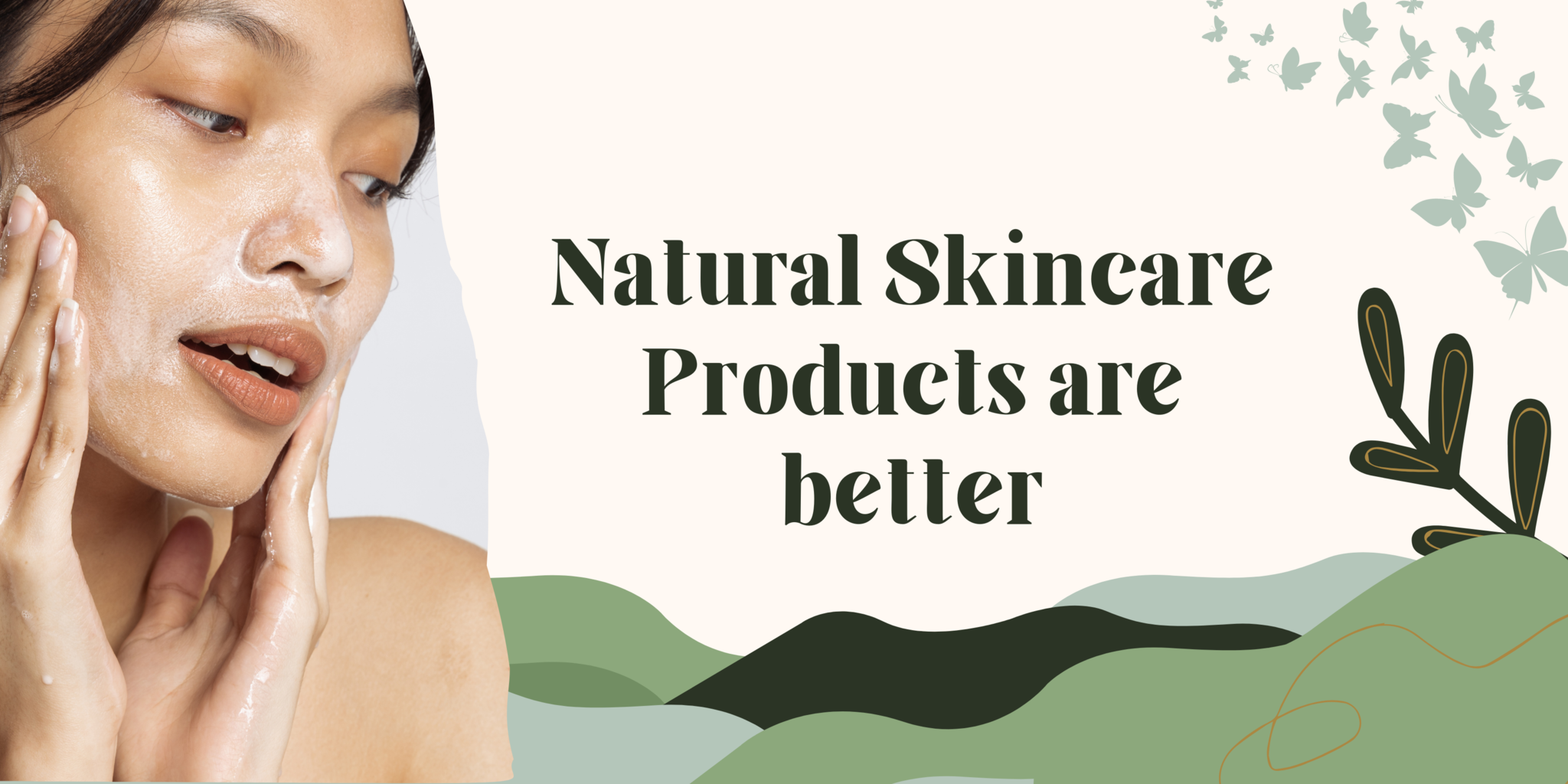 So you've cleaned up your diet and established a self-care routine, good on you, but what about the products you put on your body? 
You may not realize it but your skin is your largest organ and it absorbs 60-70% of what you put on it. This wouldn't be worrying if the ingredients were properly tested and regulated, but oftentimes, testing of these products aren't as rigorous as you'd think.
For this reason, it's important to pay close attention to the ingredients you put on your body.
Switching to natural skincare and cosmetic products is a great place to start. They work just as well as your everyday end-result as with regular products with additional benefits for your health and the environment.

Here are 6 great reasons you should choose natural products.
They're toxin –free
Many synthetic skincare and cosmetic products contain at least three or more of the "dirty dozen" which have been linked to a host of health issues including dermatitis, asthma, infertility and cancer.
On the other hand, natural products are made from naturally sourced ingredients that have been used for centuries and shown not to have any adverse side effects.
They're kind to the environment
It's not surprising that synthetic ingredients that are bad for you are also bad for the environment. 
They often consist of non-degradable chemicals that build up in waterways and end up poisoning aquatic life.
Meanwhile, natural skincare and cosmetic products are packed with plant-based ingredients which are biodegradable and kind to the earth.
They're nourishing to the skin
In terms of effectiveness, natural and non-natural products are on par with their synthesized counterparts.  
Made with familiar ingredients such as green tea, rose water and jojoba oil, they render anti-inflammatory, antibacterial and hydrating properties that will leave you with smooth, moisturized and glowy skin.
They smell amazing
The word "fragrance" in synthetic products could mean over 4,000 chemicals. But in natural products, it refers to natural scents created with pure essential oils and other botanical ingredients. 
For instance, our Pipit & Finch soap contains natural fragrances like Patchouli, lavender and sage that not only smell incredible but are scientifically proven to relieve stress.
They're sustainable
It's not just questionable ingredients, most conventional beauty products are sold in single-use packaging, contributing to the big plastic problem we have today.
On the flip side, many natural brands aim to drastically reduce or completely avoid plastic packaging by using compostable materials or providing refillable options which allow consumers to reuse the packaging of a product multiple times.
They're pocket-friendly
If you swap your store-bought products with natural alternatives, you're likely to save money in the long run. 
Having no extra fillers and additives, they're more potent and work effectively with less product.
For example, Wiley Body, one of our favorite female-owned companies,  has a 3-in-1 Shampoo, Body wash, and Bubble bath. It can be used by the entire family and will last you a few months. 
We have it available for refill inside of our shop which will save you some coins.
Bottom line
Natural products are more than a trend, they are a great way to care for your skin, your health and the planet. Making the switch is even easier than you think! Products that are toxin-free and natural are often-times made in smaller batches and can be found right here in your hometown or nearby.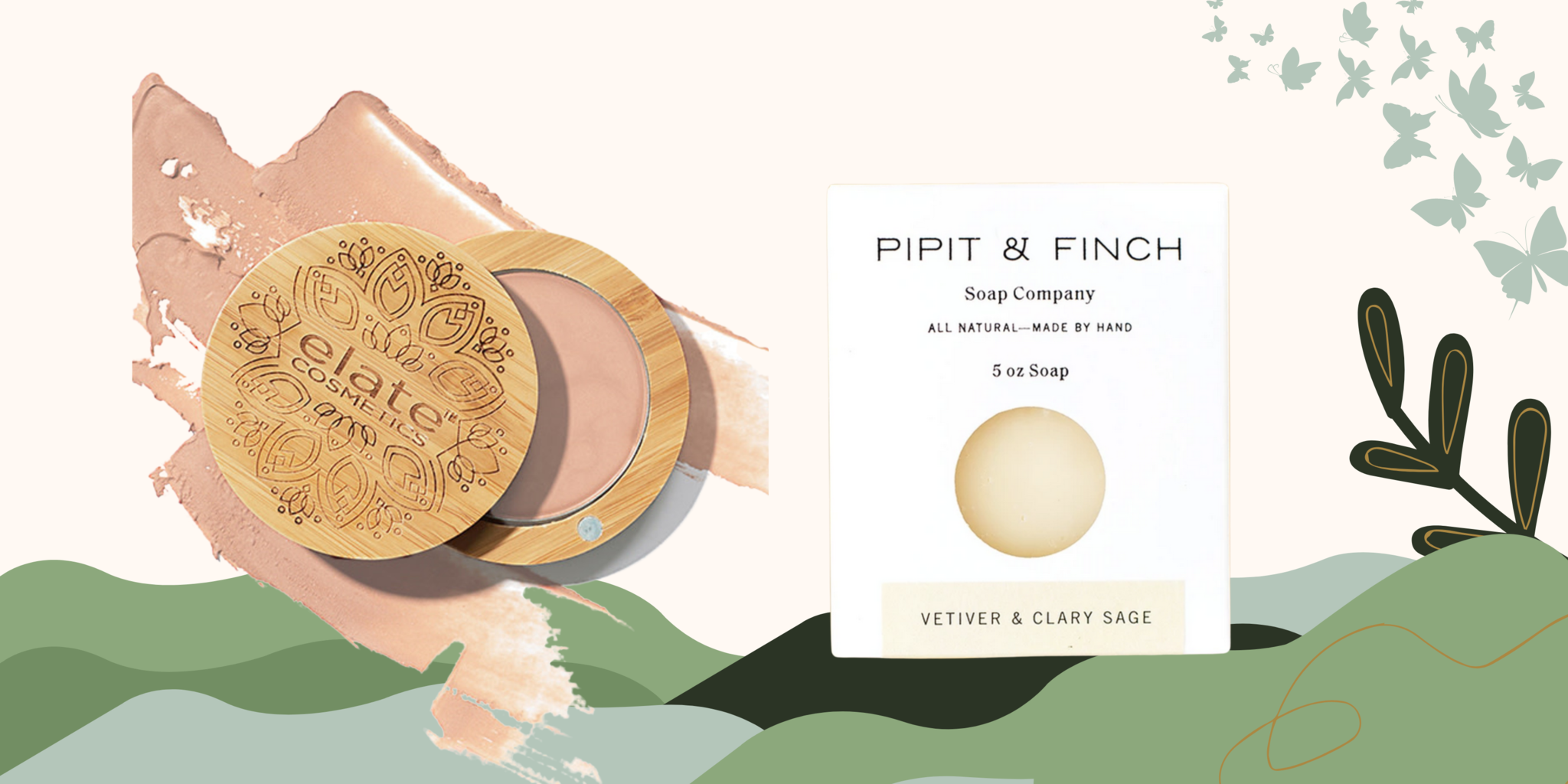 Shop Local for your Skincare
Some of our favorite skincare products and cosmetics are made here in Northern Nevada or Northern California and are so awesome that we can't help but shout it from the rooftops!
Our Favorite, Local products that are great for your skin
This company was started by Vanessa Wade, a local mom who wanted cleaner products for her family. In her own words, Vanessa says Wiley Body is "a natural skincare company that caters to the soft sensitive skin of a newborn but also feels, smells and looks so amazing I'd want to use it on myself."
Inside of Replenish we're excited to carry her 3-in-1 Shampoo, Body-wash, and Bubble bath that's safe for the kiddos and adults, and like we said, we have her on Refill as well.
This soap company is a mainstay inside of our shop! Since opening, we've stocked their soaps which are perfect for all sensitive skin types. As another local, woman owned business from Truckee, we love supporting a business that comes from our hometown and Shannon is just the sweetest!
If you're sensing a theme here, then you'd be correct. Ebb & Flow by Ty Bramwell is Female owned and creates apothecary products with organic ingredients and no artificial fragrances. All of their products smell and feel amazing, which is why we've stocked their bath salt package and room sprays for your enjoyment.
Come check us out!
Located inside of The Basement Reno, a local marketplace smack dab in the heart of downtown Reno, Replenish Refillery & Gift is Reno's first low-waste gift shop and refillery where you can refill your shampoos, soaps, cleaning supplies and more. We're helping the community reduce plastic use, re-use containers that would otherwise be thrown out and to recycle where they can. 
Visit us today at 50 S Virginia St Suite 3 Reno, Nevada 89501.